Nei giorni scorsi Just Flight ha rilasciato screen e aggiornamenti sullo sviluppo del 757-200/300 in collaborazione con BlueBird Simulations.
Saranno realizzate sia la versione passeggeri (prima) che la versione freighter (successivamente).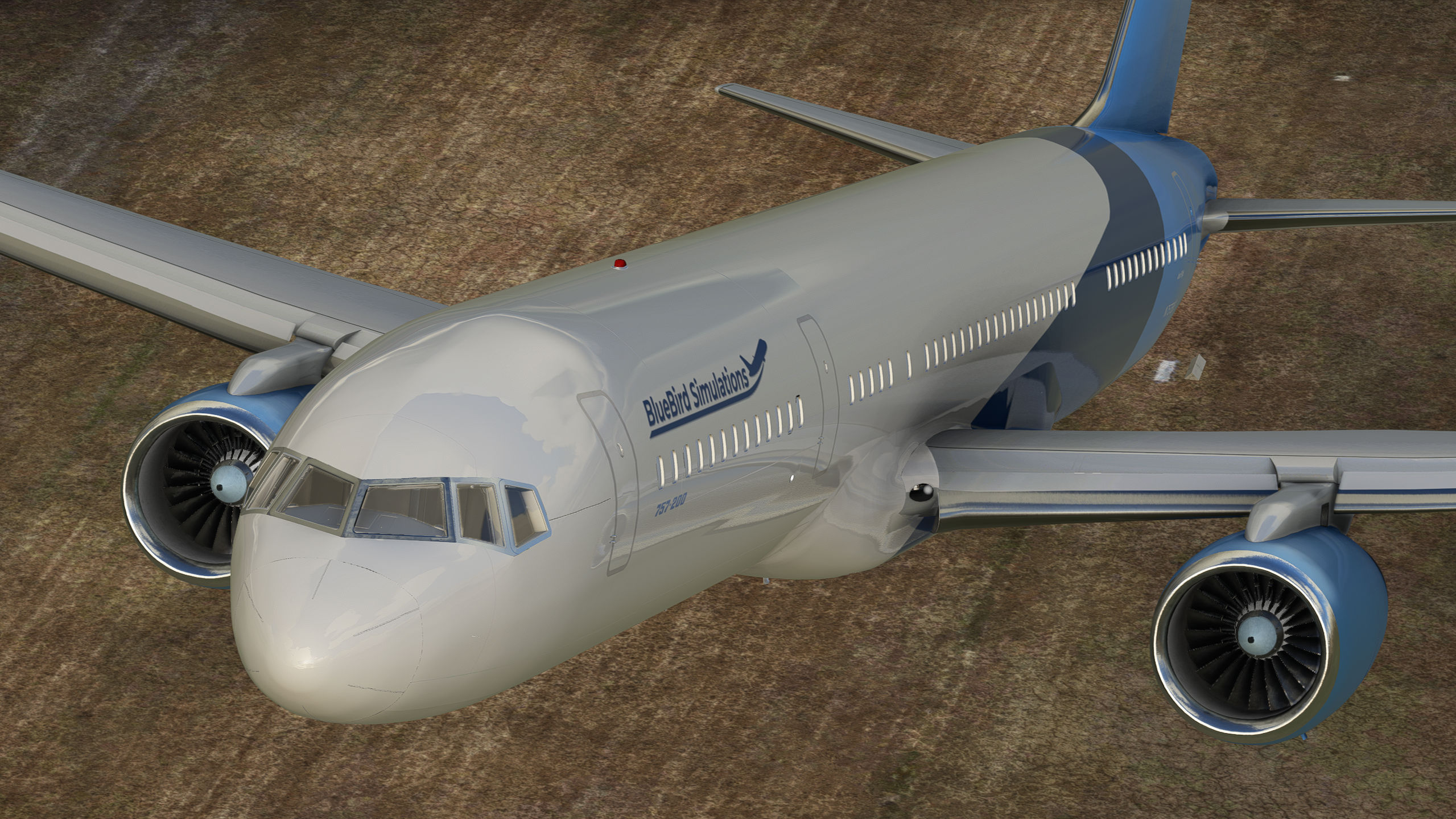 In development at Just Flight and Blackbird Simulations - 757-200/300

www.justflight.com
Viene definito come "
mid-level complexity aircraft."
Queste alcune delle features
Model
Two variants of the 757 will be completed on initial release:
757-200 passenger version with RR ( E4 variant) and PW engines
757-300 with RR ( E4 variant) and PW engines
Accurately modelled using hundreds of photos, drawings and manuals
Realistic animations including passenger, service and cargo doors, control surfaces and mechanisms
4k PBR textures are utilized along with decals to bring out the smallest of details
Authentic labelling and placards based on those found in the real aircraft
Realistic wing-flex
Custom ground equipment (GPU, cones and chocks)

Cockpit

Captain, Co-Pilot and jump-seat positions modelled with many switches, knobs and levers animated and functional

A truly 3D cockpit environment right down to accurately modelled seat belts and screw heads

Realistic VNAV and FMC that can be linked to the MSFS flight plan

Cockpit textures feature wear and tear based on reference photos taken in the real aircraft to produce an authentic environment

Aircraft configuration system that will allow you to choose between 'cold & dark' or 'ready for take-off'

Many features have been added to help with usability such as the ability to hide the control yokes for a better view of the instruments and pre-set angled views for the overhead and centre pedestal

Developed using the latest MSFS standards, including intuitive and easy-to-use controls for rotary knobs, multi-position switches and levers

Realistic dimmable lighting with over a dozen dimmer switches throughout

Custom-coded hydraulic, electrical, engine bleed, fuel and pressurisation systems

Liveries

Multiple liveries will be included in the initial release covering all regions around the world

Other

Realistic flight dynamics for each variant designed by current airline pilot based on real world performance and handling data, aircraft manuals, and input from 757 pilots/crew

MSFS-native (Wwise) sound package taking full advantage of the new capabilities
Lo sviluppo attuale sta riguardando il Virtual Cockpit e il modello esterno.
Il rilascio non avverrà comunque prima di qualche mese.