Stasera Captain Sim ha rilasciato il 737-300 Classic per P3D v4 e v5
Pare siano in sviluppo anche le versioni 737-400, -500 e cargo.
"The newly release aircraft features a range of functionality including a working FMC complete with LNAV and VNAV autopilot, a working weather radar and also a EGPWS. In addition, the aircraft has cockpit states, a payload manager and rain effects using Captain Sim's very own GlaCS technology. In the future, via a service pack, a retrofit EICAS option will also come."
Features​
COCKPIT
Functional flight deck loaded with advanced systems simulation (FMC/LNAV/VNAV/WXR/EGPWS etc)
Retrofit EICAS option (coming soon)
Cockpit states, PAX and payload configuration and management via FMC
High resolution textures
18 aux 2D panels
Custom views
GlaCS (glass rain effects)
EXTERIOR AND CABIN
Model of the Boeing 737-300 with CFM56-3B engines.
Numerous variants of optional equipment (winglets, antennas, etc)
Cabin with 3D windows, interior, stewardess and animated pilots
Hundreds of realistic animations including wing flex
Custom visual effects including volumetric lighting
MISC FEATURES
2-in-1 installer (P3D4/5)
Realistic flight model
Authentic TSS sound set
ACE (Aircraft Configuration Editor)
Growing number of easily installable free liveries
Repaint kit
Navigraph FMC navdata including TP with AIRAC support
Updater
Free Manual
Sim Ops
We shared the news a few weeks back that Captain Sim was working on a 737 Classic series for Prepar3D and today, it has been made available to buy under the "early access" banner. The first
fselite.net
Disponibile qui
Prezzo 60 dollari circa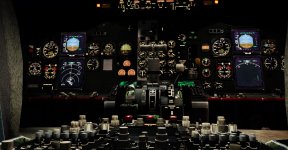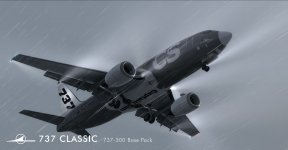 Ultima modifica: