Il-2 Cliffs of Dover, abbreviato spesso in CoD, è un sim-mil sviluppato dalla russa 1C e rilasciato da Ubisoft nel 2011. E' il seguito del vecchio Il-2 Sturmovik ed è ambientato all'epoca della battaglia di Inghilterra.
Quando il gioco uscì si rivelò affetto da numerosi bug e con grossi problemi di prestazioni.
Il "Team Fusion" sta proseguendo lo sviluppo con nuovi velivoli e il progetto di inserire un nuovo teatro in futuro.
Ma veniamo al sodo...
Passo 1:
Si tratta ovviamente, se non lo avete già fatto, di acquistare il gioco. Lo trovate facilmente su Steam ad un prezzo abbastanza irrisorio.
Passo 2:
Installate il gioco scaricato via steam sul vostro PC. Non vi preoccupate se non parte, con alcune nuove versioni di windows il gioco originale non si avvia.
Passo 3:
Scaricate e mettete in una cartella le patch del team fusion:
http://teamfusion.theairtacticalassaultgroup.com/
In totale ci sono 5 patch.
NB:
Alcuni antivirus potrebbero riscontrare una di queste come elemento pericoloso. Sul forum assicurano che si tratta di falso positivo. Io sinceramente con Norton non ho avuto problemi.
Cito direttamente dal forum:
PLEASE NOTE. V4.00 OF THE MOD FILES BELOW IS REPORTED AS HAVING A VIRUS. IT IS A 'FALSE POSITIVE' AND THE FILE(S) HAVE BEEN CHECKED MY MULTIPLE USERS (AND DOWNLOADED AND USED BY THOUSANDS).
Due to this you may need to disable your anti-virus when downloading or installing. Please be aware we know about this, it has been reported, and the file is clean.

Cheers, MP
Passo 4
: Installate una ad una le patch controllando sempre, nell'angolo in basso a destra del menù principale, che sia installata la versione corretta.
NB:
Fate sempre partire il gioco tra un'installazione e l'altra.
Es:
installazione patch v 3.00 - avvio gioco - installazione v 3.01 - avvio gioco - ecc.
Passo 5:
Nelle impostazioni video in game assicuriamoci che l'opzione "filtro Anti-epilessia" sia disattivata. Stessa cosa per "controllo antropomorfico" nelle impostazioni del realismo. Il primo serve ad eliminare effetti grafici psichedelici ed il secondo ad evitare problemi con la connessione delle periferiche.
Passo 6:
Disattivare l'opzione steam cloud.
Seguite il percorso:
STEAM > Libreria > Giochi > IL2 Sturmovik:Cliffs Of Dover (tasto destro) > Proprietà > Aggiornamenti > Steam Cloud > (togliere la spunta) abilita la sincro della steam cloud per IL-2 Sturmovik Cliffs of Dover
.
Passo 7:
Regolate le opzioni video e realismo secondo le vostre esigenze e buon divertimento.
Sul forum consigliano di eliminare ogni tanto la cartella cache che trovate sotto:
Documenti \ 1C SoftClub \ il-2 sturmovik cliffs of dover - MOD \ cache
Quà trovate un utile link alla wiki del gioco dove potete trovare info sulla gestione dei velivoli e non solo:
http://www.theairtacticalassaultgroup.com/wiki/doku.php?id=start
Qui invece un'importante discussione che vi spiega come modificare a vostro piacimento le finestre di informazione. Vi consiglio di vedere il video per togliere ogni dubbio, e fare prima.
http://theairtacticalassaultgroup.com/forum/showthread.php?t=3273
Il forum a cui si appoggia il team è di un gruppo che tiene dei server aperti dove potete svolazzare e mitragliarvi sulla manica. Se avete giocato al vecchio il-2 è molto simile a "109vsSpit" che trovavate su Hyperlobby.
http://theairtacticalassaultgroup.com/
Forum team fusion:
http://theairtacticalassaultgroup.com/forum/forumdisplay.php?f=91
Ho creato questa guida sulla base di quella originale che trovate sul loro forum, se volete potete consultarla qui:
http://theairtacticalassaultgroup.com/forum/showthread.php?t=5058
Buon divertimento e "always check your six!"
Pietro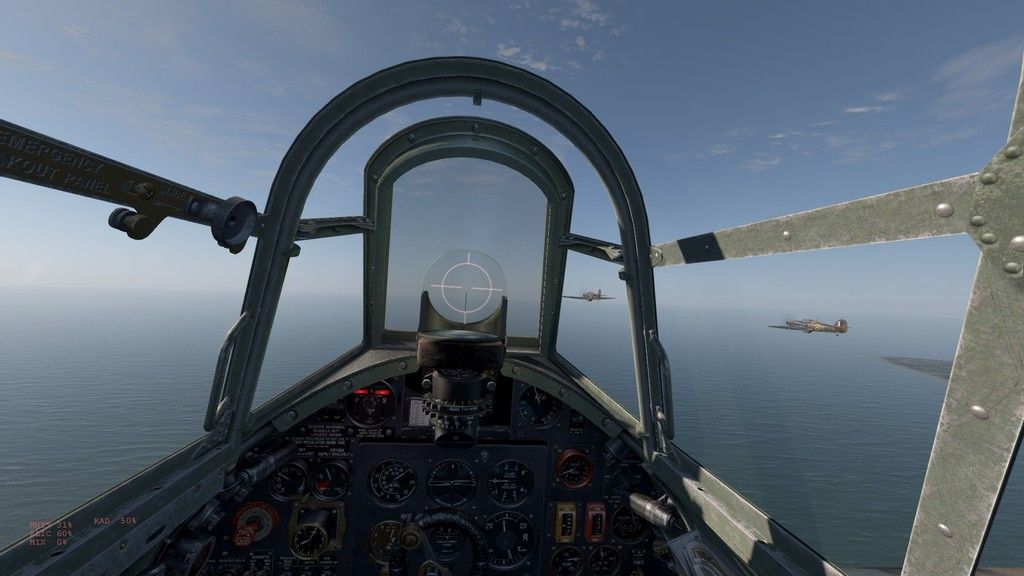 Ultima modifica: